ABOUT
EVOLVE
The Maryland Institute College of Art (MICA) presents EVOLVE, the 27th Annual Benefit Fashion Show, a virtual showcase of student-designed fashions that will take place at 7 pm Saturday, April 17, and at 7 pm Sunday, April 18, for the first time, via a website and video. This event, sponsored and created by the Office of Culture and Identity (OCI) raises funds to support scholarly initiatives for students.



Grow, emerge, alter, change, EVOLVE.

Now more than ever, it is apparent that we need people to be conscious and willing to take action against the issues affecting our communities, environment, and our world at large. As we enter a new decade and move through precarious times, we need to put our energy into solving problems as they arise and turn them into opportunities.


March 11, 2020, marked the day the world changed. The World Health Organization officially declared coronavirus a pandemic, and around the globe, people's lives were put on pause as the "new normal" unfolded. With only a month away from our yearly event and MICA's looming closure, the reality set in that the show had to be canceled; its first in 27 years. Little did we know at that time, EVOLVE could not have presented itself as a more relevant and necessary theme. Even amid our angst and upheaval due to the health crisis, we remained committed to the show going on.


With six months of work already put into planning and support from OCI, the team agreed to work remotely to determine how the show would continue smoothly while still being impactful. With an added need for re-imagined community connection and engagement, the crisis created an opportunity to EVOLVE how the show was planned, executed, and experienced. The first task was coordinating time zones from Turkey, Korea, and coast to coast the US States.


Now, two years in the making, EVOLVE is using a virtual platform. Six designers with six respective collections will present creative solutions to the world's woes through a minimum of 4 looks. To fully execute an inclusive, sustainable, and accessible show, the designs showcased ranged from fully digital renditions of fashions to the documentation of physical garments. In addition to creating these looks, while following CDC guidelines, the designers were asked to document each of their collections from home.


The 27th Annual Benefit Fashion Show will be streamed as a video link via the show's website on April 17th and 18th, beginning at 7 pm. These videos were produced by the designers and edited into one large production by our videographer Wei Chen Lou. The website, created by our Graphic Design Team, Akia Jones and Hannah Ahn, will then publish the designer's collections' photo documentation. For the first time, the audience will have the opportunity to look at the garments featured in the show and learn more about the designers and their process on April 18.


Organized by directors Damla Yenigun 21' (BFA Product Design) and Cristy Rodriguez 22' (BFA Fibers, MAT), assisted by Talia Skyles 21' (BFA General Fine Arts), along with the show's website, created by the Graphic Design Team, Akia Jones 21' (BFA Graphic Design) and Hannah Ahn 21' (BFA Graphic Design) as well as the video showcase, edited and directed by Wei Chen Lou 22' (BFA Filmmaking), ABFS advisor Jellema Stewart (OCI Director)

EVOLVE features 6 designers' individual fashion lines. Participating designers include Kira Bell, Ariana Bendana, Alec Ferrer, Cameron Heavener, Jennifer Nguyen, Isabel Oliva.

Enjoy the show!

Cristy Rodriguez


Director
BFA Fibers, MAT
"Being one of the directors for EVOLVE has really kept me afloat and feeling empowered throughout the pandemic," said Rodriguez. "This show represents something much greater than a platform for students on campus to showcase their artwork. This quote from Bettina Love's, "We Need To Do More Than Just Survive", I think best summarizes the energy and power of the show: "Social justice movements move people because they ignite the spirit of freedom, justice, love, and joy in all who engage with the work. Art helps people remember their dreams, hopes, and desires for a new world...We are imagining a world free of injustice, a world that doesn't yet exist.
At first lets us see what is possible. It is our blueprint for the world we deserve and the world we are working toward." The EVOLVE designers, including those who were involved in the show and could not make it to its fruition, are truly visionaries. I am so proud to have worked with this talented team of creators and I am even more proud to showcase to you all the hard work that has amounted to the 27th Annual Benefit Fashion show, EVOLVE."
Damla Yenigun


Director
BFA Product Design

"Directing the 27th Annual Benefit Fashion Show has been a very fun and exciting experience," said Yenigun. "In order to bring EVOLVE to life, we preferred to see the production of the show as an opportunity to create something different and unique. With the pandemic happening, we tried our best to consider everyone involved with managing our decisions. It was an amazing journey for me to work with an incredibly hard-working team from which I learned so much.
Our team motivated me to keep things going and encouraged me to improve my skills along the way. I am thrilled for everyone to see this year's show! In the 27 years that the show has existed, we are now presenting the Annual Benefit Fashion show in a completely different format for the first time. We learned from difficult times, but most importantly we found strength in each other to move forward and finished the job we started despite the bumpy road we have been through."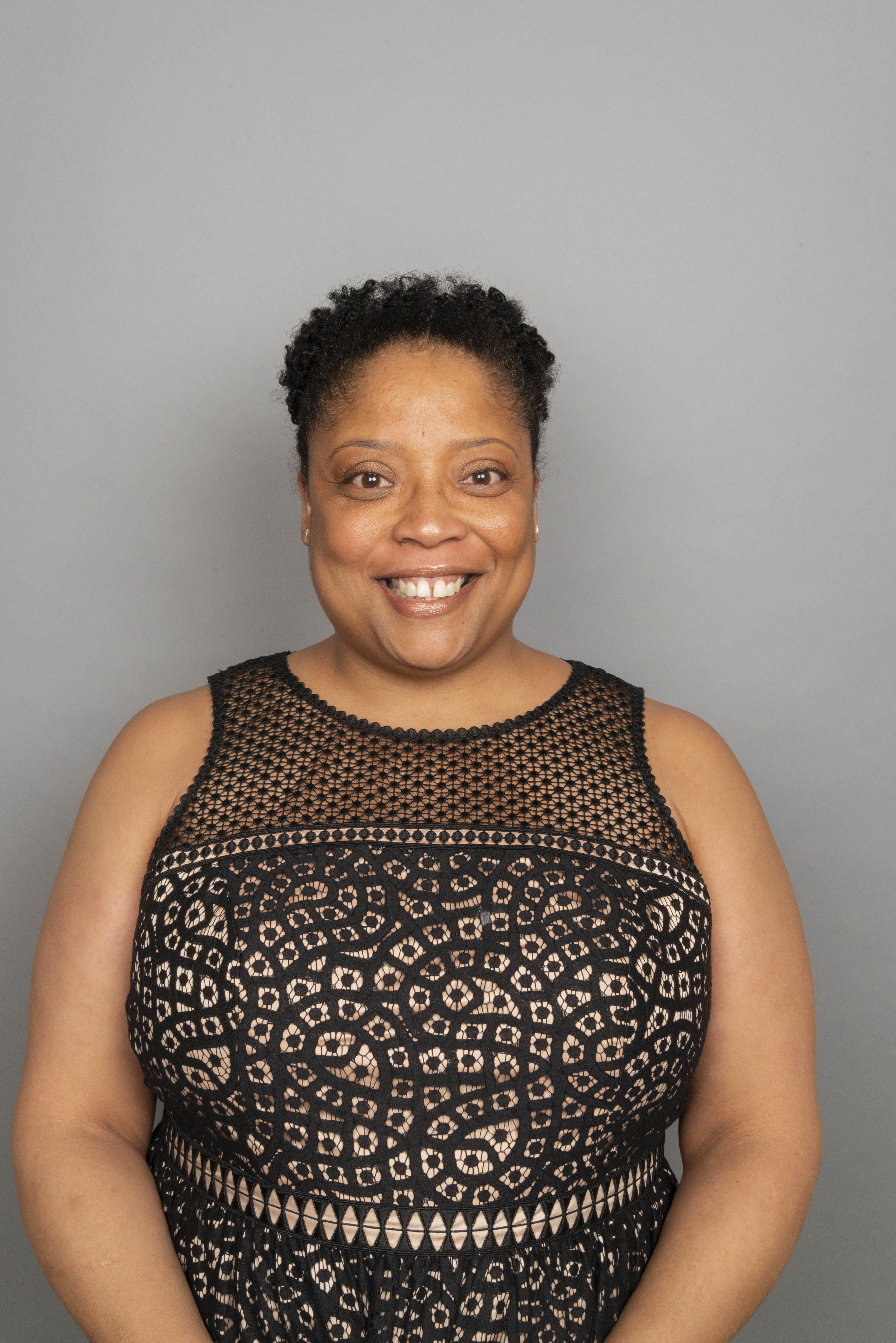 Jellema Stewart


ABFS Advisor
OCI Director

The Office for Culture and Identity (OCI) is committed to creating a socially just community built on collaboration, innovation, and creativity. The Annual Benefit Fashion Show is curated with the intent of placing a spotlight on artistic expression. Our intent is also to amplify funds and resources that support BIPOC artists and enrolled MICA students who have been active participants of OCIs events, initiatives, vision, and mission. The diversity of artists and their designs are beautiful, provocative, and astounding, but not surprising, given the rich artistic and talented environment we have at MICA.
Our collective success is evident in the need-based Diversity Grant Artist Fund that has been offered through our office for over two decades. Proceeds from ABFS are used to replenish those funds. During challenging and turbulent times, artists have been on the forefront of expressing our community's demand for change. The Covid-19 pandemic called on us to do better in supporting the artists in our community most impacted by racism & colonialism, and who are at the heart of a just future.